ALL About Derrick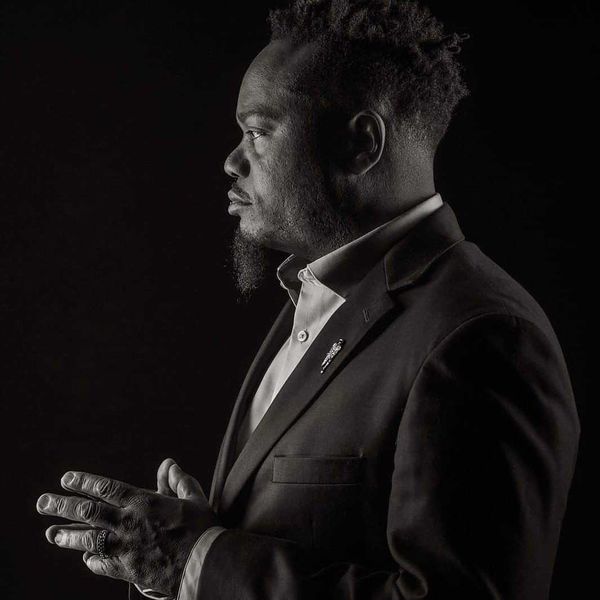 Derrick Freeman is an American, New Orleans-based, virtuoso percussionist, vocalist, pianist, songwriter and music industry veteran. His work includes twenty years of percussion for Kermit Ruffins and the Barbecue Swingers and a handful of other prominent New Orleans bands - Coolbone, Mass Hysteria, All That and Crönk; more than thirty years of study in jazz, funk, pop, and related styles; a Bachelor's Degree in Jazz Studies at the University of New Orleans under the direction of Ellis Marsalis and Harold Batiste, completed in 1998, leading to close study with Shannon Powell; touring and recording credits with a long list of internationally-cherished bands and musicians; acting and voice credits in TV and Film, most notably in Treme on HBO; and most recently, solo albums and band ventures that capitalize on Freeman's devastating versatility (and good looks).
His solo work began in 2007 with Smoker's World, a collective of musicians dedicated to Pop and Funk in the New Orleans-jazz tradition. In 2012, Freeman released Blurple Pain, nominated by OffBeat Magazine for R&B/Funk Record of the Year. Says John Swenson of Offbeat, "great arrangements, truth-telling and consciousness-raising, comic relief, fine storytelling, memorable love songs, and tasteful instrumental work," Freeman made his "eccentricity work for him in a big way." Freeman also created Band of Elliots, a group of musicians pushing Jazz, Hip Hop, Funk, and R&B further into the mainstream (and a great wedding band). In 2014, Freeman is ready to release his next album, DWB, where eccentricity and devastating versatility have made way for a fusion of party music that finds not only gangstas and grandmas, but everyday good people dancing along to the beat together. An energetic locus of creativity and pizzazz, Freeman is sought by musicians around the world to create unique, superlative arrangements of talent. He is also a member of MFG, a power trio. He is also the founder of The Soul Brass Band.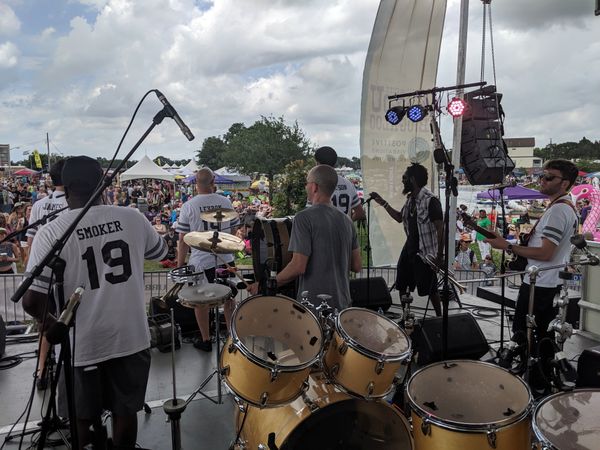 Derrick Freeman has played or recorded with thousands of musicians, including Ellis Marsalis, Delfeayo Marsalis, Kermit Ruffins, Shannon Powell, Galactic, Counting Crows, John Boutte, Irvin Mayfield, Michael Franti, Terrence Houston, Jason Butler, Drew Meez, Danny Abel, Tom Leggett, Scott Jackson, Devin Kerrigan, Eddie Christmas, Leon "Kid Chocolate" Brown, Calvin Johnson, Leroy Jones, Treme Brass Band, Mike Dillon, Carlos Washington, Gravity A, Helen Gilet, Merl Saunders, Jimbo Mathis, Idle Time, New Orleans Juice, Papa Mali, Tricia Boutté, Glen David Andrews, Corey Henry, Wild Magnolias, Louisiana Love Act, Dave Pirner, Jamie Bernstein, Umami, Theryl Houseman DeClouet, Jealous Monk, Quickie Mart,Jon Gross, James Martin, Diablo Horns, Cale Pellick, Khris Royal, and Nigel Hall.