About soul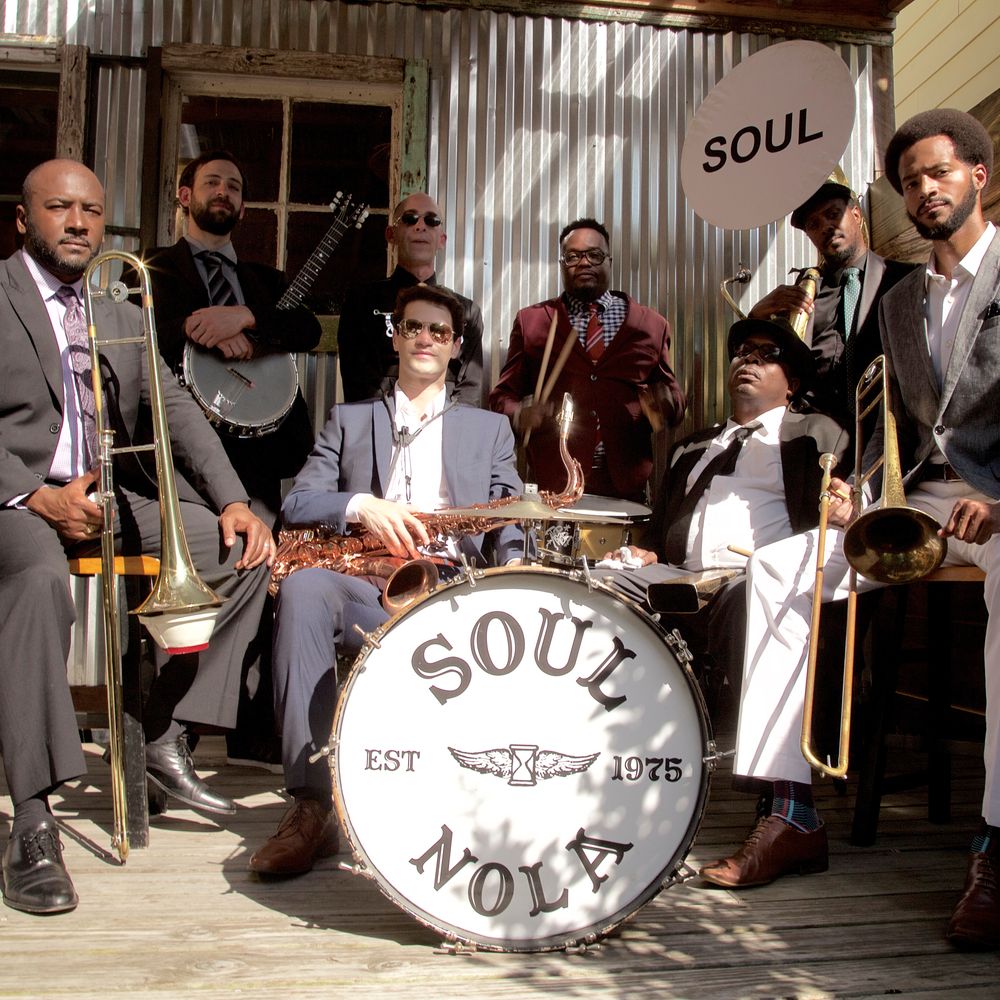 Soul Brass Band is exactly what it needs to be: a great New Orleans Brass Band steeped in tradition that also plays the perfect party. Day after day in New Orleans, this all-star lineup is called upon for its top-flight traditional Brass Band repertoire and Second line Parades; and then night after night, they're called upon again for frontman Derrick Freeman's signature brass band infusion of classic Soul.

Book Soul Brass Band today!
Contact us here for Booking or fill out our booking request web-form.
Members of Soul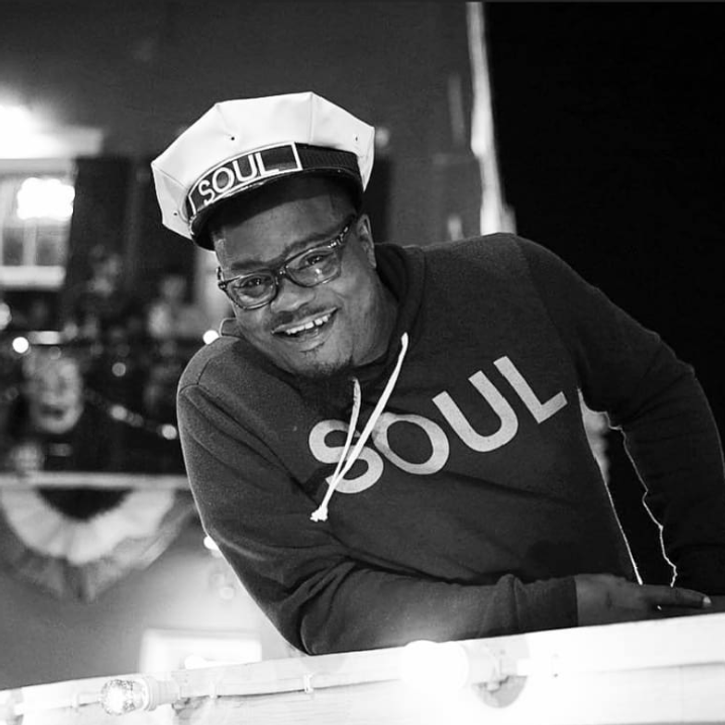 DERRICK "SMOKER" FREEMAN

Derrick Freeman is an American, New Orleans-based, virtuoso percussionist, vocalist, pianist, songwriter and music industry veteran. His work includes twenty years of percussion for Kermit Ruffins and the Barbecue Swingers and a handful of other prominent New Orleans bands - Coolbone, Mass Hysteria, All That and Crönk; more than thirty years of study in jazz, funk, pop, and related styles; a Bachelor's Degree in Jazz Studies at the University of New Orleans under the direction of Ellis Marsalis and Harold Batiste, completed in 1998, leading to close study with Shannon Powell; touring and recording credits with a long list of internationally-cherished bands and musicians; acting and voice credits in TV and Film, most notably in Treme on HBO; and most recently, solo albums and band ventures that capitalize on Freeman's devastating versatility (and good looks).

His solo work began in 2007 with Smoker's World, a collective of musicians dedicated to Pop and Funk in the New Orleans-jazz tradition. In 2012, Freeman released Blurple Pain, nominated by OffBeat Magazine for R&B/Funk Record of the Year. Says John Swenson of Offbeat, "great arrangements, truth-telling and consciousness-raising, comic relief, fine storytelling, memorable love songs, and tasteful instrumental work," Freeman made his "eccentricity work for him in a big way." Freeman also created Band of Elliots, a group of musicians pushing Jazz, Hip Hop, Funk, and R&B further into the mainstream (and a great wedding band). In 2014, Freeman is ready to release his next album, DWB, where eccentricity and devastating versatility have made way for a fusion of party music that finds not only gangstas and grandmas, but everyday good people dancing along to the beat together. An energetic locus of creativity and pizzazz, Freeman is sought by musicians around the world to create unique, superlative arrangements of talent. He is also a member of MFG, a power trio. He is also the founder of The Soul Brass Band.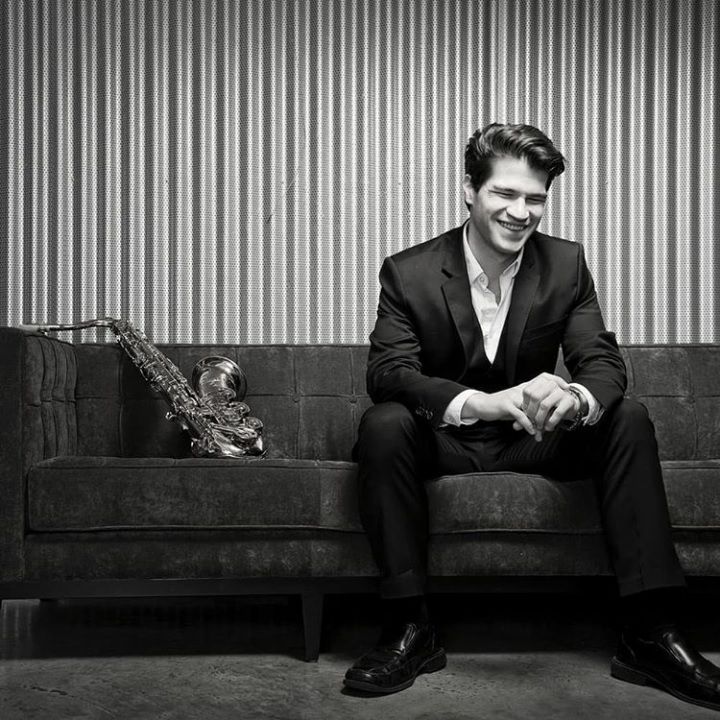 JAMES R. MARTIN

James Martin is a prolific songwriter and producer, working with artists such as Ivan Neville, Paul Sanchez, and Franklin IV (of BET's "Sunday's Best"). In 2011, He earned a spot playing guitar on the introduction to ESPN's Monday Night Football with fiddler Amanda Shaw (with whom James has recorded and performed numerous times). In 2012, he was featured in a scene on HBO's Treme along with Ernie Vincent and legendary saxophonist James Rivers. The same year, he began performing regularly with dynamic trombonist Glen David Andrews. 

At NOCCA, James began his professional music career, performing with Troy "Trombone Shorty" Andrews.  His first year with Shorty included performances at New York's Apollo Theatre and Central Park, as well as at French Quarter Fest and Jazz Fest in New Orleans.  He matriculated on full scholarship at Loyola University, New Orleans, while performing several times a week at local clubs and touring the United States, Europe, and South America. He is a founding member of MFG.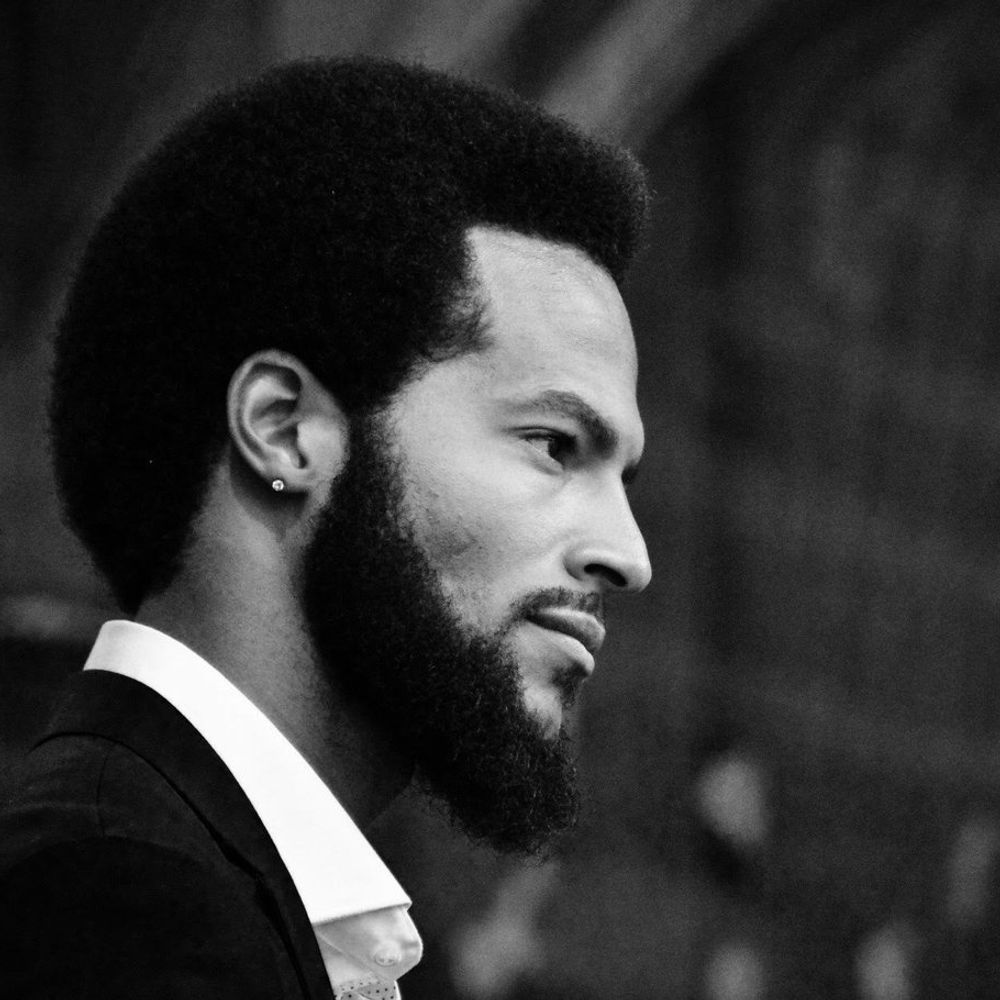 MICHAEL WATSON
Michael Watson entered into a family of music lovers and legacies in 1985 in Canton, Ohio. From the time, he picked up the trombone in 1994 and went to Cuyahoga Community College in Cleveland where he played in All State Jazz Bands, The Grammy Jazz Ensemble, and the Tri-C All Star Jazz Band. In 2006, when his service in the U.S. Marine Corps brought him to New Orleans, he became actively involved in the city's vibrant live music scene. Additionally, Watson has had the privilege to play with Stevie Wonder, Sheila E, Bill Summers, Jimmy Heath and more.
After completing his active duty service in 2010, he has been performing regularly in the city, making appearances with various ensembles at French Quarter Festival and the New Orleans Jazz and Heritage Festival. Michael created "The Alchemy," a quintet that performs his original work. He leads this band as they continue to perform on a regular basis throughout the city of New Orleans at venues such as The Jazz Playhouse, Little Gem Saloon, Snug Harbor and Three Keys at Ace Hotel.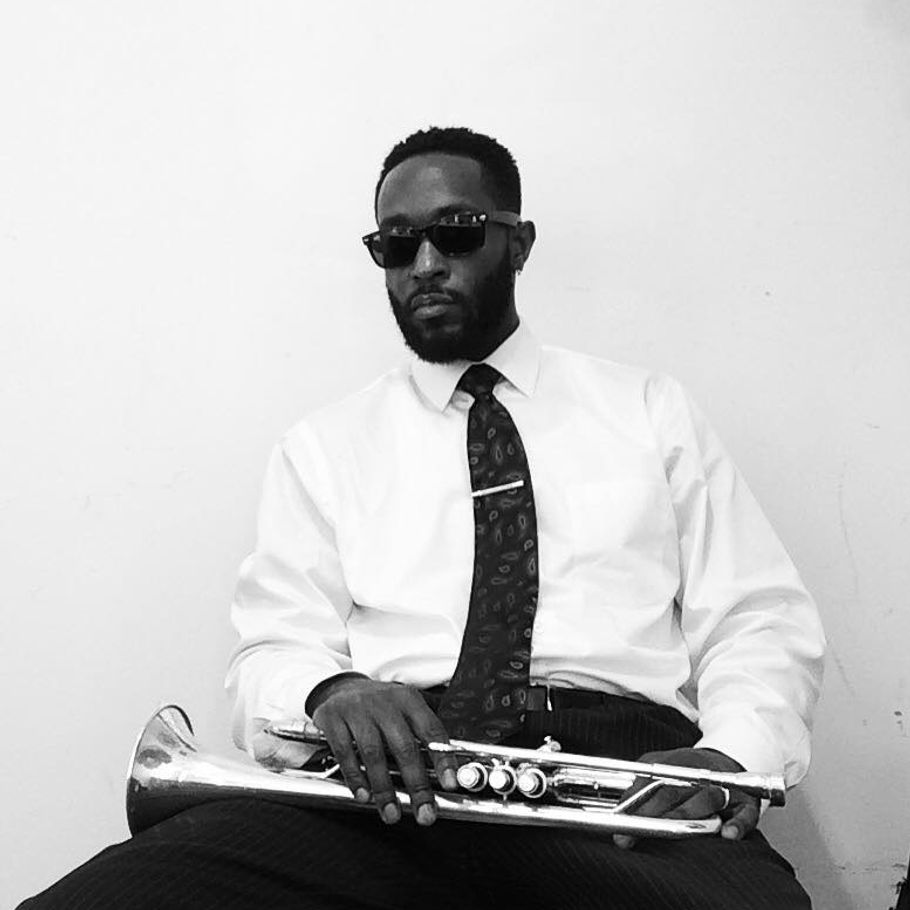 LEON "KID CHOCOLATE" BROWN

Leon Brown has accomplished a lot at a relatively young age. Picking up the trumpet at the age of 9, he has toured the world playing music since the age of 15. He's won a Latin Billboard Award, been nominated for two Grammy Awards, and won a Grammy in 2010. He's recorded with such acclaimed artists as Jill Scott and he plays the trumpet for Treme character Delmond Lambreaux (Rob Brown). These days, in addition to a weekly gig at The Jazz Playhouse, Brown is on the faculty at the Don Jamison Heritage School of Music. He enjoys his time working with his lucky students.Leon is a graduate of NOCCA and UNO.  He is also the leader of Onward Brass Band and is a long time member Smokers World.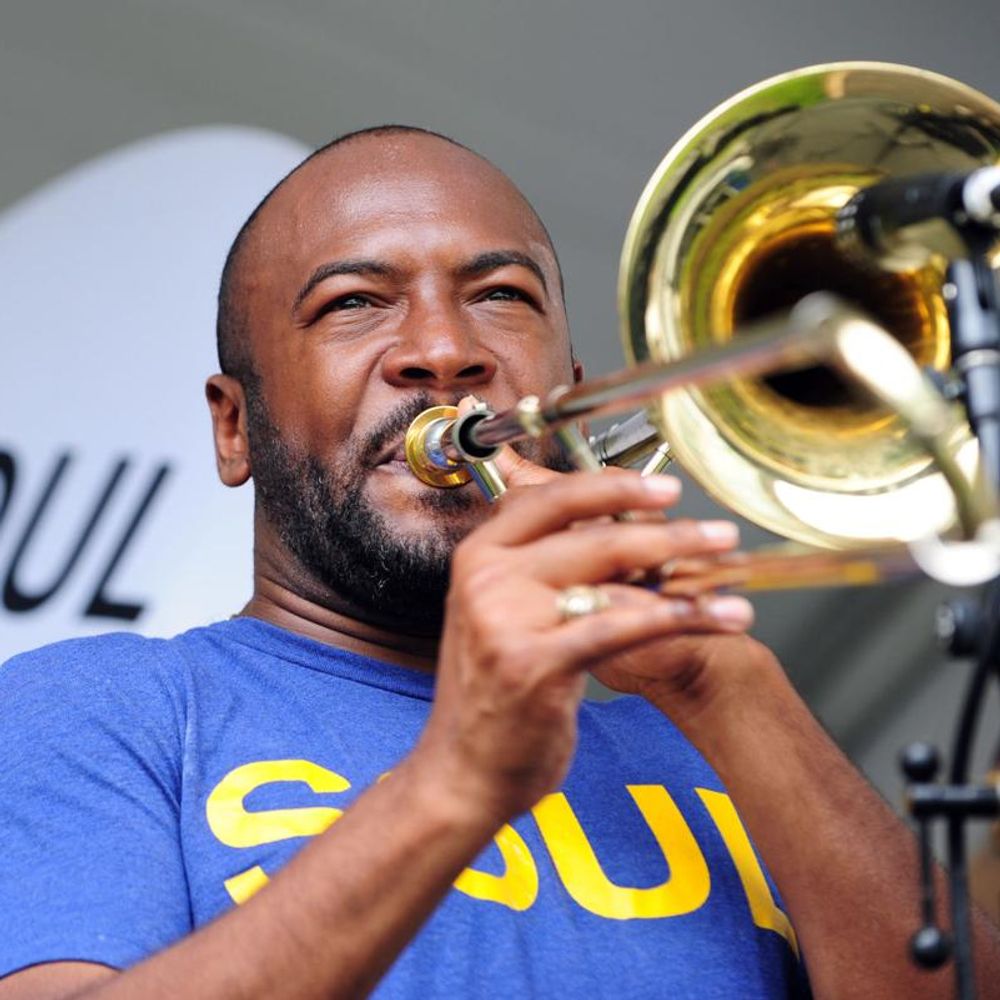 TERRANCE "HOLLYWOOD" TAPLIN
Terrance is native to New Orleans. He is a graduate of the legendary St. Augustine High School in the 7th Ward. He was a member of Southern University's Human Jukebox, which has received international acclaim. Taplin is a long standing member of the historic Treme Brass Band. He is the musical director of Delfeayo Marsalis' Uptown Jazz Orchestra. He has recorded and toured with Raphael Saadiq of Tony Toni Tone and Lucy Pearl fame. Additionally, Terrance has performed at The Grammys.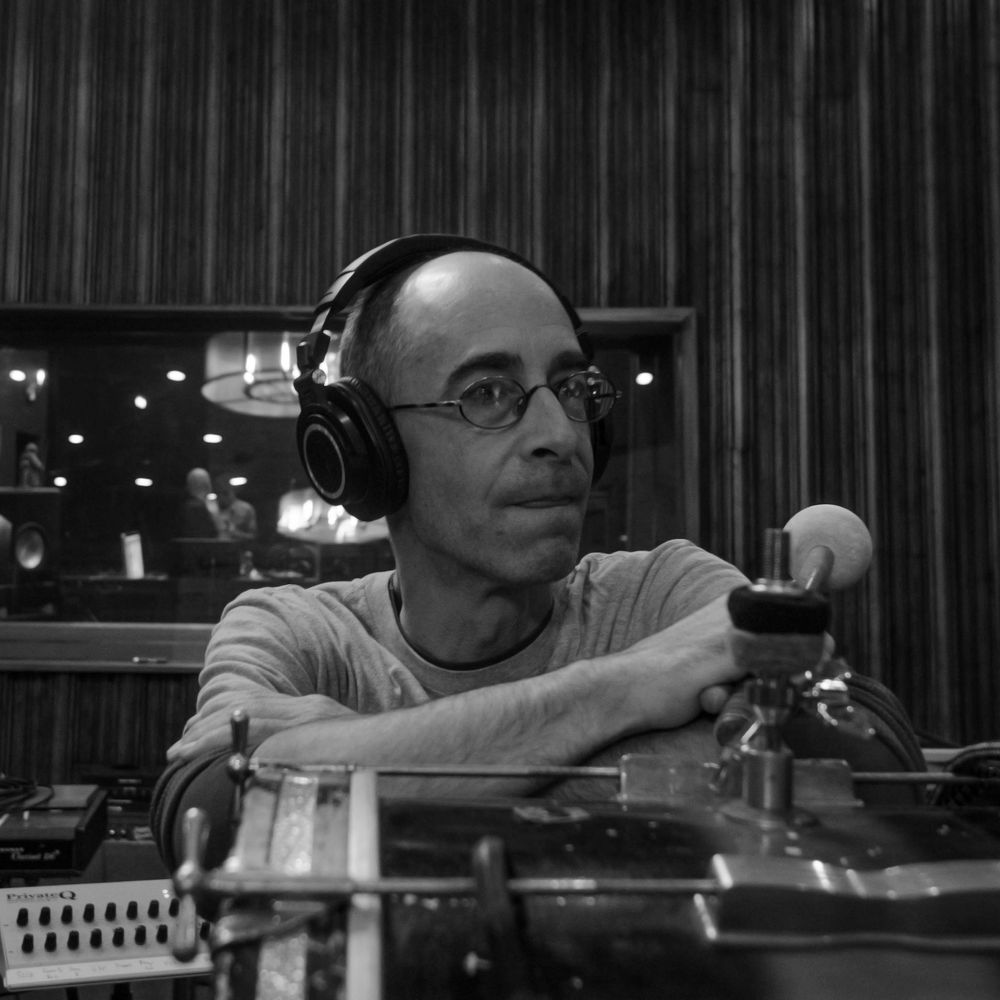 ARON LAMBERT
Currently playing with the iconic New Orleans bands: The Treme Brass Band, Big Chief Monk Boudreaux and the Golden Eagles, FUNKIFRY'D and drummer/producer of Cha Dooky Doo- the Music of Art Neville. New Orleans native Aron has grown to become a vital force in the honored tradition of New Orleans drumming. In addition to his current gigs, his national touring with the New Orleans band JUICE and jamming at clubs from Preservation Hall to Tipitina's to the Fox and all the festivals in between has made the crowd dance for over 25 years.
Additionally, Aron has played with Stevie Wonder, Art Neville, George Porter Jr., Cyril Neville, Big Chief Monk Boudreaux, Kirk Joseph, Anders Osborn, Alvin Youngblood Hart, Rev. John Wilkins, Jeff Coffin, Papa Mali, Eric Krasno, Ben Ellman, Lee Oscar, Leroy Jones, Trombone Shorty, Big Sam William, Chris Mule, Jeff Watkins, Joe Krown, CR Gruver, and more.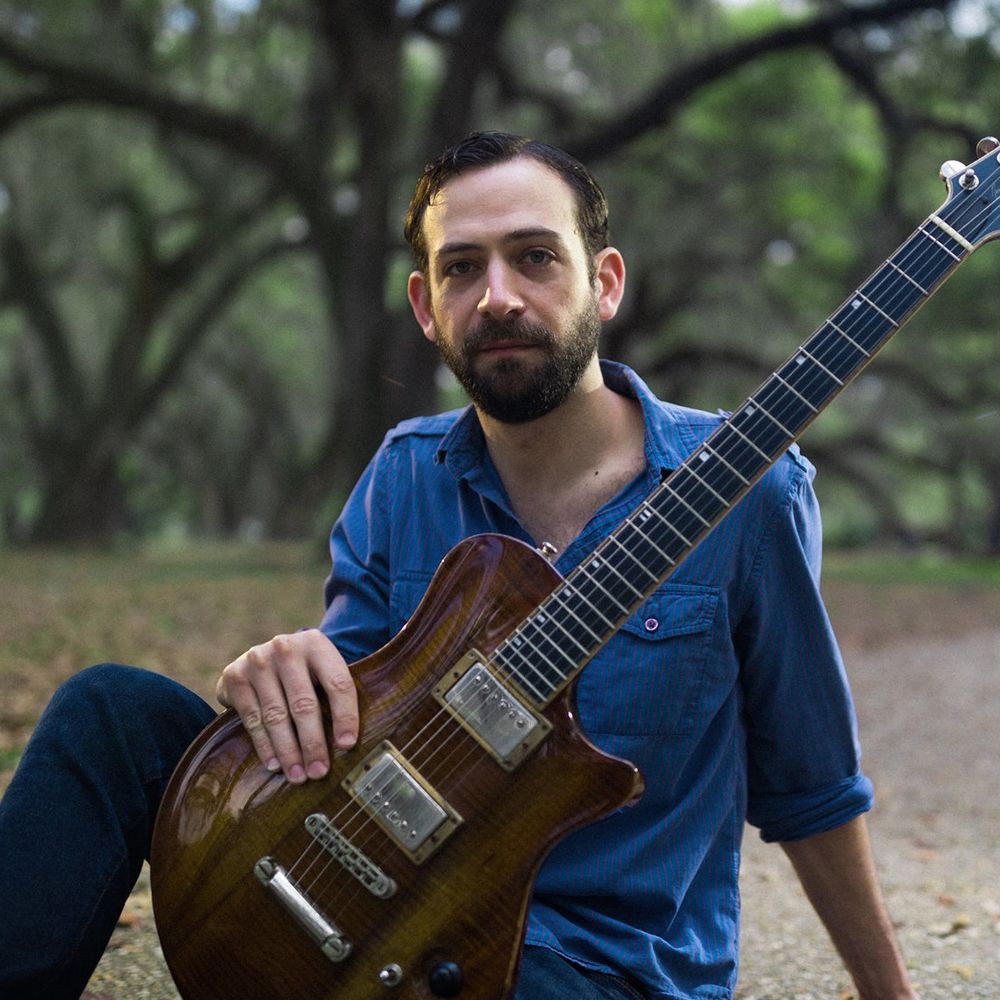 DANNY ABEL
Since coming to New Orleans in 2001, Danny Abel has become one of the most in demand guitar players in the Crescent City. Originally from Jackson, MS, Danny began playing guitar at the age of 11. Learning to play music in Jackson, he quickly developed a strong sense of blues and got his introduction to jazz, two styles which largely shape his playing today. At the age of 18 Danny moved to New Orleans and began studying jazz performance at UNO, getting the opportunity to study with Steve Masakowski, Hank Mackie, and Ed Petersen, just to name a few. He graduated in 2005 and has stayed in the city, gigging regularly all over town.
Today, Danny can be seen at many venues around the city, playing numerous styles. His diversity is one of his strongest assets and enables him to maintain a full schedule year round. He can be found all over NOLA and the country with his funk/ electronic band Gravity A. He also is a member of the high energy funk outfit Khris Royal and Dark Matter, with whom he tours regularly. Other groups you can catch Danny with include: Pat Casey and the New Sound, Mainline Brass Band, Corey Henry & The Treme Funktet, Derrick Freeman & Smoker's World, Groovesect, etc – this list goes on and on.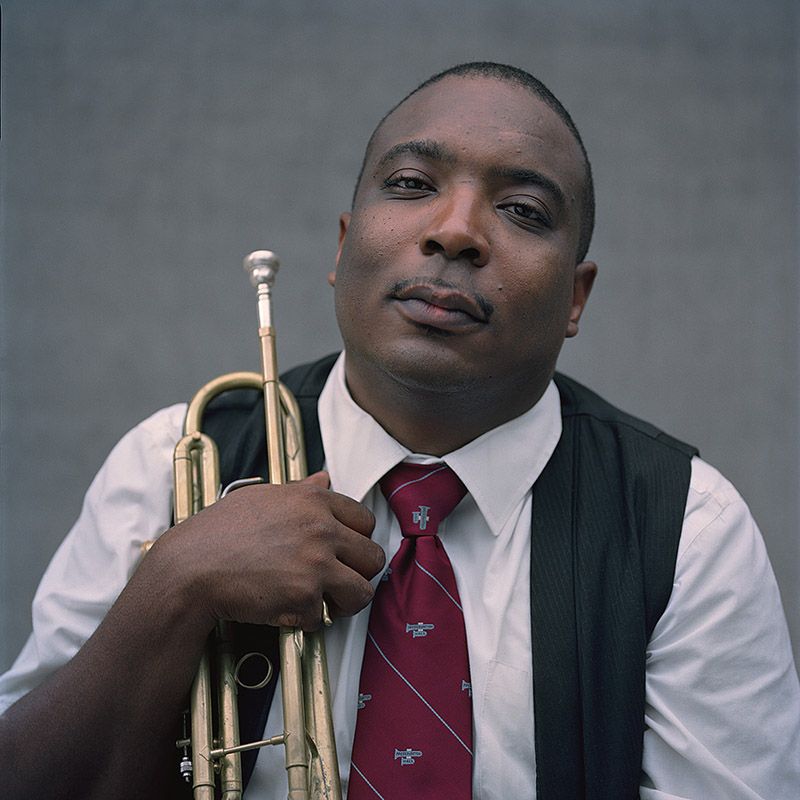 KEVIN LOUIS
Louis is a graduate of the New Orleans Center for Creative Arts (NOCCA). He earned a Bachelor of Music in Jazz Performance at Oberlin Conservatory of Music. Kevin has also received a Masters of Arts from the Aaron Copland's School of Music at Queens College in New York.
He has studied under the following jazz musicians: Clyde Kerr, Jr., Edward "Kidd" Jordan, Kenneth Davis, Donald Walden, Bobby Ferrazza, Stacy Cole, Wendell Logan, Gregory Bandy, Neal Creque, Sir Roland Hanna and Michael Phillip Mossman. He also studied with the following classical instructors: Ronald Benko, Byron Pearson, William Lucas, and Charles Couch.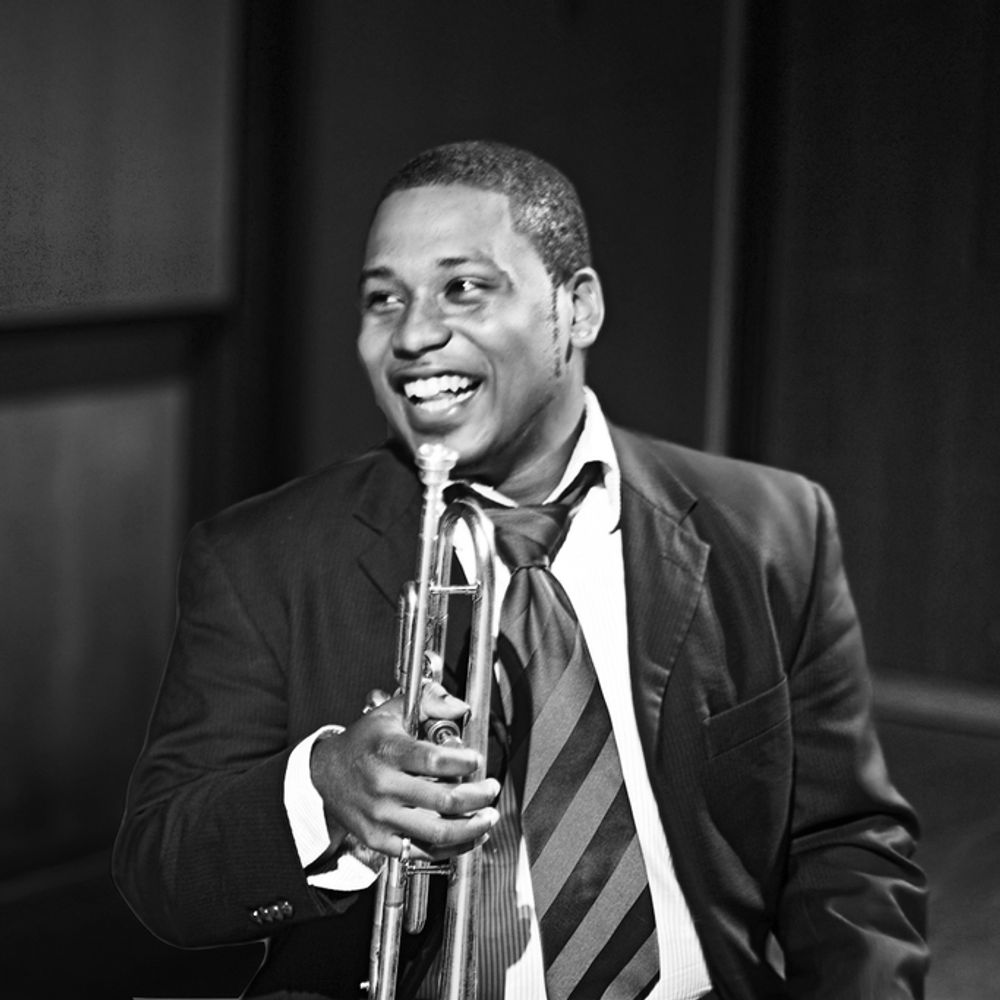 RICIO FRUGE
New Orleans based trumpeter Ricio Fruge was born and raised in Jacksonville, Florida. He credits his older brother for getting him started on the trumpet. Picking up the trumpet at 9 years old, he took his first steps on his musical journey. 

Ricio attended Douglas Anderson School of the Arts for high school along with many up and coming artists that are emerging onto the scene. His director was Mr. Ace Martin and he studied privately with Mr. Jim Daniels (KIPP Charter School). During this time he was also a dedicated member of Bethel Baptist Church and the Music Ministry.

CHOPS documentary captured the musical journey of Ricio Fruge and the Douglas Anderson Jazz band at the Essentially Ellington Competition. It is a Bruce Broder Film and is in association with Winnercom.INC, Jazz At Lincoln Center, Tim Cremin, Chip Rives, Joe Carmody, Warren Skeels and Jake Pushinsky.